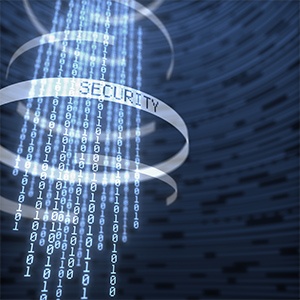 In the distant past, the notion of having a "safe and secure office move" typically referred to physical security; i.e. ensuring that furniture, equipment, and other assets were protected during the move to prevent theft or loss, or having a security team on patrol for evening or weekend moves to keep everyone safe.
However, while physical security is still a piece of the office move puzzle, these days there is another critical problem that all businesses must solve as part of their relocation: how to protect and secure sensitive data. Below, we highlight 3 best practices to achieve this essential objective.
1. Enforce a Chain of Custody
"Chain of custody" is a concept that is widely used in the medical and legal fields, and refers to a clear and strictly-followed protocol for the handling of various items (e.g. blood samples, forensic evidence, etc.).
In the same way, a company's sensitive data – e.g. servers, external hard drives, USB devices, and so on – should be subject to a chain of custody, to ensure that they cannot be tampered with at any time during the office move. For example, only authorized individuals should be allowed to document, pack, seal, load, unload, un-seal and un-pack these items. At the same time, the location of these items should be monitored, both at rest and in-transit.
If all goes as planned with the office move, then the data will remain secure and there will be no questions or concerns. However, if something does in fact go wrong, then the chain of custody will clearly, accurately and rapidly point to where the data leak or theft could have occurred.
2. Proactively Avoid Identity Theft
Identify theft is major concern at all times, but the risks can be even higher during an office move. This is because identity thieves are extremely opportunistic, and if they know about your office move ahead of time (e.g. they hack into an employee's email account, they overhead a conversation among employees, etc.), then they could attempt to steal files, mobile devices, and so on.
To thwart identity thieves and prevent the office move from turning into a costly ordeal that could involve the police, fines and litigation, ensure that all boxes are properly secured and accounted for. It is also unwise to have amateurs or volunteers (e.g. friends of employees) provide any assistance with the office move. In fact, no unknown or unauthorized personnel should be allowed anywhere near the business during the relocation (at both locations -- including the new one where unpacking and re-installation will occur).
3. Hire a Professional Moving Team
The smartest and best way to protect and secure data during an office move is by hiring a professional moving team, which will provide advice and guidance well before moving day(s) on how to safeguard data and other assets. What's more, the members of a professional moving team will be fully insured and bonded to give businesses added peace of mind.
Learn More
To learn more, contact the Precision team today. We're the area's most experienced independent office moving and furniture installation company, and will ensure that your move is streamlined, successful and safe. Your consultation with us is free.
Make sure you are prepared for your office move by downloading our ultimate checklist for moving your office: