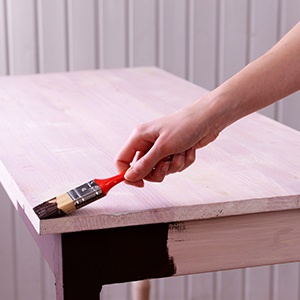 As you consider or prepare for your upcoming business move, an important issue you'll need to address sooner than later is whether you should refurbish or sell your used office furniture.
As you might expect, there is no one-size-fits-all solution. For some businesses, refurbishing will make sense, while for others, selling their used office furniture will help them recover some of their initial investment – which is always rewarding when possible and appropriate.
To help you decide which direction is right for your business, here are some key questions to consider:
To Sell or Refurbish: That is the Question...
Is refurbishing a practical and cost-effective option?
Fixing the upholstery on a well-worn, but beloved armchair in your den is not the same as restoring a workstation or ergonomic chair to its initial level of quality, functionality and comfort. While some used furniture items may need nothing more than a "tune up", other items won't be viable for refurbishing.
Or to put this differently - while you can undoubtedly find a company that is willing to refurbish any item of used furniture regardless of how much work is required, you want to ask yourself if it's worth the expense.
Is your new used furniture going to fit in your new space?
Will your office furniture fit? Many business owners are surprised – and not in the good way – to discover that workstations, cubicles, desks, tables, and other pieces of furniture that fit perfectly in their previous office, simply don't "measure up" in their new space. When this happens, they either need to have the furniture re-sized or, in most cases, they have to replace it since re-sizing isn't an option.
The moral to this sad story is to ensure that any used furniture you'd like to take with you to your new office will fit where you want it to. Don't eyeball or guesstimate. Grab a tape measure, pencil and pad and verify spacing requirements before your business move – not after!
Is there a demand for your used office furniture?
While the used office furniture market is vast and nationwide, there needs to be interest and demand for your used office furniture. Otherwise, you likely won't get a price that justifies your time and effort.
Does your used office furniture align with your new decor?
Moving into a new office is like starting a new chapter – it's exciting and full of possibilities. Sometimes, a part of writing this story means leaving behind your used office furniture since it won't align with your new decor. While it's always wise to seek value and save money, don't risk diminishing your rare "new office experience" by overloading it with out-of-style used office furniture.
The Bottom Line
Deciding whether to refurbish or sell your used office furniture doesn't have to be a confusing ordeal. Simply download our FREE flowchart that answers the question: "When Moving Should You Take Your Current Office Furniture?"
As you make your way through the flowchart, you'll easily see which used office furniture items should make the move with you -- and which should be sold, donated or decommissioned.