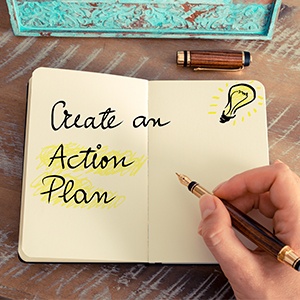 A key piece of your office relocation puzzle will involve creating a plan that sets actionable expectations with a furniture installer.
Naturally, you can expect the professionals you hire to lead this process, and make it as straightforward and efficient for you as possible. Yet with this being said, it's in your interest to know at a high-level what this plan should look like, so that you can be prepared for what's in store:
Furniture to be moved, added or changed (MAC)
Your plan should contain a complete list of all furniture that will be moved, added or changed. Often, this may be captured on a spreadsheet or in a table to make it easier. It may also be organized by type of asset (e.g. cubicles, workstations, desks, etc.), or by room, location, etc.
The schedule will be integrated with other activities that may be part of your office relocation, such as moving furniture out of storage, receiving it from the manufacturer (if buying new), moving it from another location, and so on.
The schedule will also be strategically developed to reflect priority. For example, critically important items of furniture such as reception area items and employee workstations will be installed first, while secondary items such as fixtures for the lunchroom will be installed later.
Changes can and do occur during a furniture installation project. For example, physical or infrastructure (e.g. wiring, lighting, etc.) in the new location may require that furniture designated for a certain area needs to be reallocated. (Note: that this is unlikely as a survey of the new location is obviously done ahead of time, but sometimes even a matter of a few inches can change where furniture can or should go.)
Regardless of the reason, the plan should feature a clear communication protocol that governs how these changes will be requested, and an understanding by all parties that it can (and usually will) impact the overall schedule and possibly the budget as well.
A punch list refers to a specific set of close-out related tasks that must be completed before the furniture installation project is complete. You'll be involved in creating and authorizing the punch list, and you will be asked to sign it at closeout. Typical items on a punch list include visually inspecting all furniture, broom cleaning both the old and new space, etc.
Learn More
To learn more about creating a plan that sets actionable expectations with a furniture installer, contact the Precision team today. Your consultation with us is free.
Along with your action plan, have handy our Ultimate Checklist for Moving Your Office. Get it for FREE here: